Main information: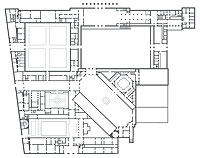 Cuvilliés Theatre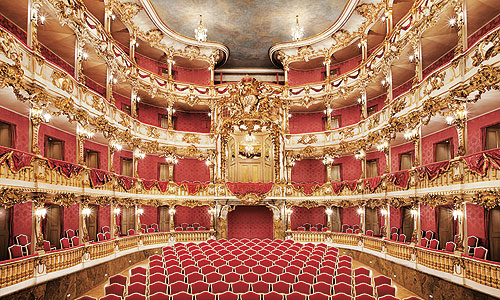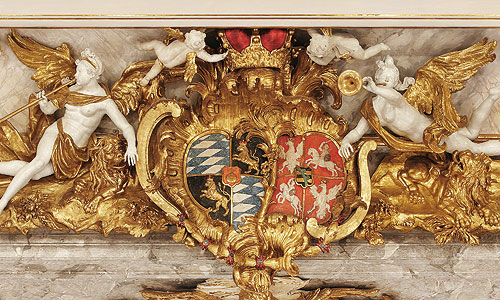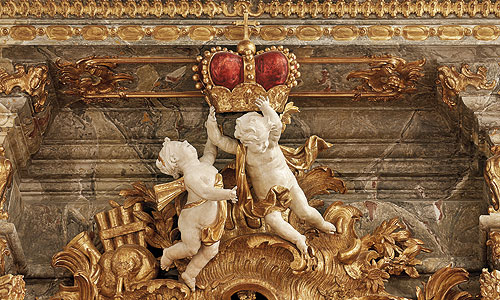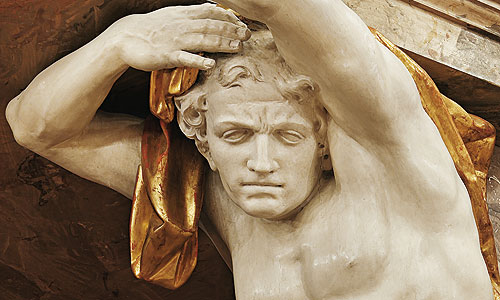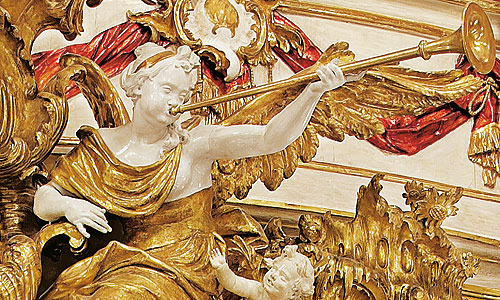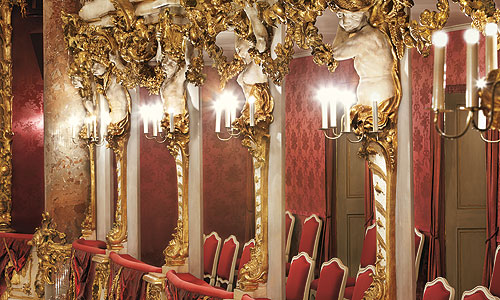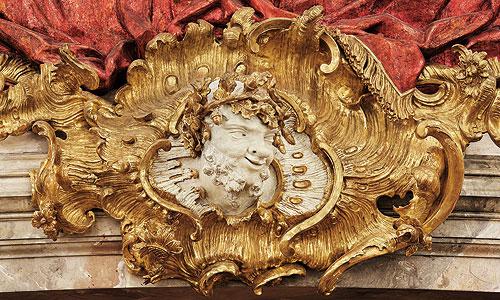 What is now called the Cuvilliés Theatre, after its architect, François Cuvilliés the Elder, consists of the auditorium of a theatre that Elector Maximilian Joseph III built in 1751-55 as his "new opera house". Originally reserved exclusively for members of court, the theatre lay in close proximity to the Residence. Many lavish opera productions were mounted here, including the first performances of Mozart's Idomeneo, in 1781.
The building housing the theatre was destroyed on 18 March 1944. Its place on the site between the Royal Palace of the Residence and the Nationaltheater on Max-Joseph-Platz was taken by the New Residence Theatre, erected from 1945 to 1951.
The painted wood carvings and other tier fittings of the Cuvilliés Theatre had been removed to safety in 1943 and they are all that survive of the original theatre. In 1956 they were presented to the Bavarian Administration of State-owned Palaces, Gardens and Lakes, which restored them over the next two years and reassembled them in a new building near the Apothecary Court in the Residence. The Cuvilliés Theatre – also known as the Old Residence Theatre, to distinguish it from the new, post-war building – is now reached from the Fountain Court.
Nothing remains of the ceiling painting by Johann Baptist Zimmermann that originally graced the auditorium, but the elaborate carved decoration of the tiers, with its figures, floral ornament and patterning, makes the Cuvilliés Theatre not only a major work of Bavarian Rococo, but a Gesamtkunstwerk with few equals in Europe.